SAGA プレス倉庫
当サイトへ送られてきたプレスリリース倉庫です。
掲載を禁止されている部分以外は文面の修正などはしません、各メーカーさんの声をそのまま掲載してます。
 Orem, UT, April 17, 2007 - Saga, a new Massively-Multiplayer Online Real-time Strategy (MMORTS) game from Wahoo Studios, is seeking a limited number of new applicants for the final stage of the private online Alpha test at www.PlaySaga.com.
"Reaction from the community has been very positive, with online troop trading proving extremely popular and addictive", says Jason Faller, Executive Producer of Saga.
"Offers of occasional rare troops like Red Dragons and Mech Giants have been sparking bidding frenzies. We're very pleased to be able to increase the current number of players to receive additional feedback as we gear up for Beta."
Saga is set in a persistent world built by Dallan Christensen (Lead Programmer of Starcraft: Brood War).
Events in the world of Saga go on 24/7 as your kingdom continues to function when you're offline-- your resources continue collecting, your kingdom continues to defend against enemy assassins and espionage attempts, and guild wars progress as your friends and enemies play.
Saga's features include:
Five distinct factions (Light, Machines, Magic, Nature, and War); each with its own races, powers and buildings.
 Over 100 unique troop types, plus thousands of possible armor and weapon upgrades.
 Over 100 buildings
 Spells and special abilities to turn the tide of battles and impact game play
 Quest and campaign across the land to earn experience and win treasure to enhance your kingdom.
 Form guilds of online allies; then join forces in war against other guilds for fortune and glory.
For additional details and play test information visit www.PlaySaga.com.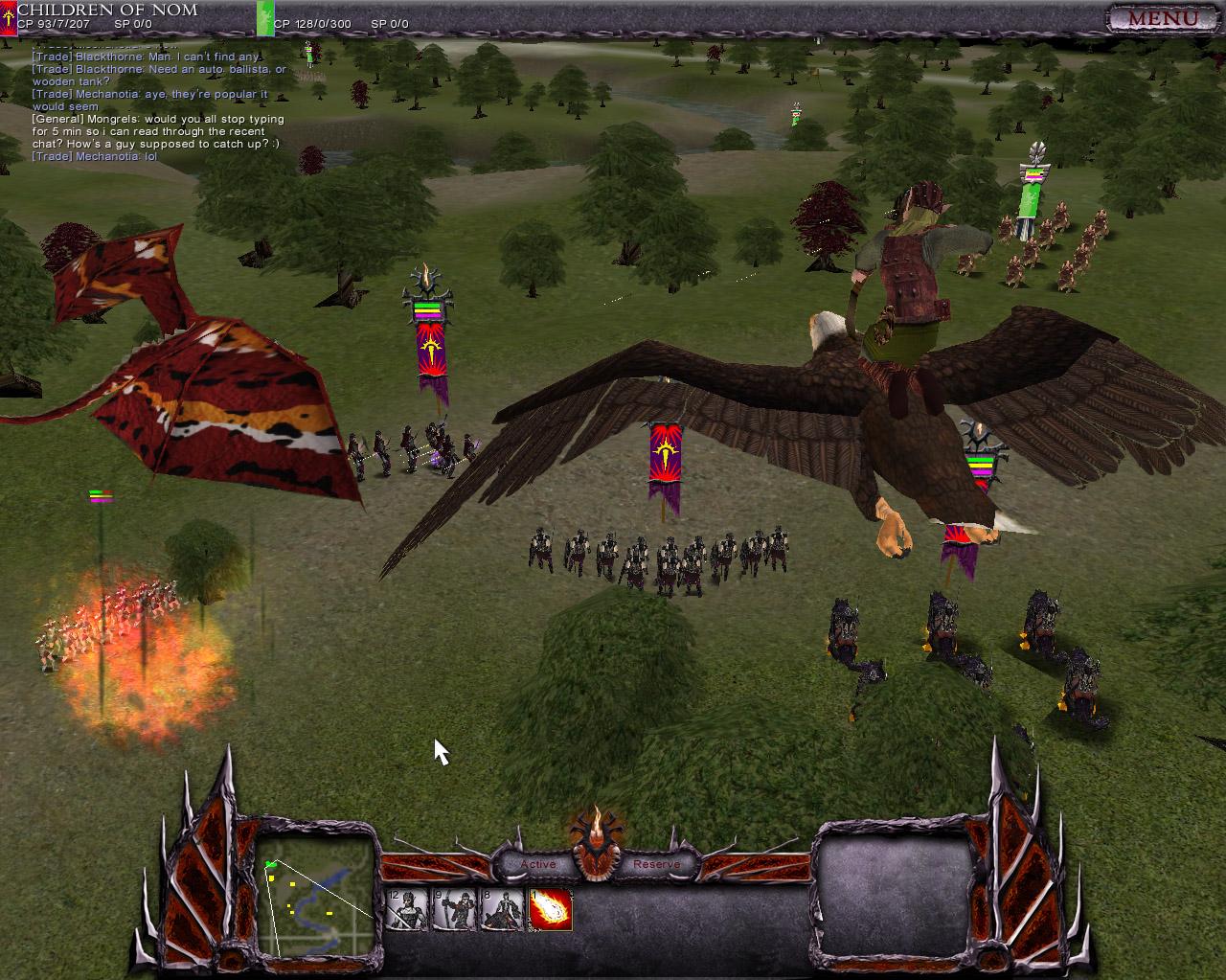 About Wahoo Studios, Inc. -
Wahoo Studios is a leading independent developer of PC and console games. Based in Orem, Utah, Wahoo Studios has worked with the top game publishers, creating outstanding titles for all age groups and all platforms. Under their NinjaBee label, Wahoo Studios has also developed several critically acclaimed titles for the Xbox Live Arcade downloadable market.
Copyright (c) 2007 Wahoo Studios, Inc. all rights reserved.
Last up 2007/04/18